This page is both my inspiration and motivation when I feel like giving up. Quotes (especially the picture quotes) help me to keep going. There have been time I have felt that no one understands, then I see a quote with my exact thoughts and/or feelings. Please feel free to grab a cup of coffee and read the quotes I have found while searching the web. Do you have a favorite quote or saying? I would love to hear it.
I found a wonderful site today about enlightenment, self growth, life purpose and more. The site is called
Just Enlightenment
by Garrett Paknis. I have been on the look out for a website or blog that had the enlightenment and/or personal self growth theme. I read some of the articles, and they definitely had an impact on me. Plus, I love all the quotes on the sites
Twitter page
@enlighteneDaily
. Here are a few of the posts I embeded from the Twitter site.
Stop living outside of yourself and start living within. Your external world will take new shape when you're working from your heart.

#heart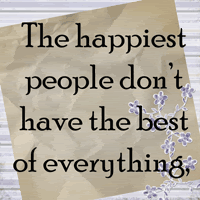 Image from Flickr, click for source.